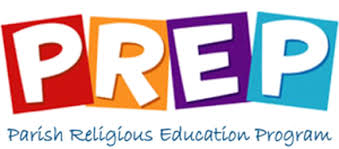 ST. ROSE OF LIMA Parish Religious Education Program
PREP CLASSES – September thru April – Wednesday afternoons – 3:30-4:45PM
I firmly believe kids need kids. Given these factors, and if for only this year, I asked the parents to attend religious instruction at St. Gabriel's Parish or Our Lady of Peace Parish. Of course, the Sacraments will be celebrated here at St. Rose. St. Gabriel's meets the same time as our CCD on Wednesdays at 3:30 to 4:45pm.
The Religious Education Program of St. Rose of Lima Parish functions under a Philosophy which has the beauty and tradition of the Catholic Faith both as its heritage and its springboard to a course of religious formation and educational excellence.
Our Program is successful because of the many volunteers who give of their time and talent to help our children grow into, or deepen, their relationship with God, Mary, and the Saints.
We welcome Parish children from the age of 5 and above as we strive to develop in each child a positive self-image where they will come to reverence the Gifts of Life in all its forms.
We are always looking for helpers, either as Teachers or Aides, willing to give an hour or so each week to enhance our staff and to provide even more help to our children. If interested, please call our office at, 610-876-6170, leave a message on the tape and Sister will return your call.
REGISTRATION FOR PREP PROGRAM 2023
CCD Registrations Are Still Being Accepted
A quick update about CCD Registrations. We have had about 11 students register for CCD.
Registration Forms for CCD were distributed and the form and fee are due back to our parish office by September. Please return the completed form to Regina Barrett, Secretary. Finally, the parish will give a generous subsidy for each child towards the CCD Fees required at either parish.
Registering in our PREP Program tells us you are serious about our faith and you want your Child/children to be instructed in our faith.
To help you with this, you must know we require weekly attendance at Holy Mass.
WHO SHOULD BE REGISTERED?
All of our children presently enrolled in the PREP Program here.
Any Family with a Child, baptized Catholic, who is entering Kindergarten or First Grade in Public School.
Any Family, new in the Parish, who has a Child or Children in Public School.
Any Family in the parish whose Children are baptized and are now either in First or Second Grade, or a higher grade, but have not received the Sacraments of Penance/Reconciliation, Eucharist, Confirmation.
Any Family that may have returned to Church but has not yet had their Child or Children baptized.
Any Child who has made First Communion, but has not received Confirmation and wishes to be a part of our program for the coming year.
HOW TO REGISTER:
Stop over at the Rectory, Monday through Friday, from 9:00AM to 3:00PM and ask for a Registration Form, or take a form from the folder in the back of the Church, fill it out, place the form and registration fee in an envelope and return it to the Rectory.
If the Child/Children was/were baptized outside of St. Rose of Lima Parish, you MUST have a Baptismal Certificate in with the Registration Form and fee.
Please take care of this as soon as possible because it determines class size and the Number of Catechists needed.
SACRAMENTS:
There is a 2 year preparation program for the Sacraments.
THANK YOU FOR YOUR COOPERATION AND MAY GOD BLESS YOU AND YOURS
Father Izzo