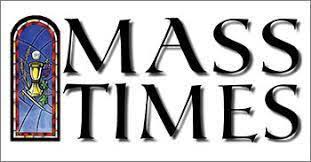 WEEKEND MASSES:
Saturday Vigil: 4:00 PM (live streamed) & 6:00 PM (canceled)
Sunday: 7:30, 10:15, 12:00, 5:30 PM (canceled)
Weekdays: (Tuesday through Friday) 8:00 AM (canceled)
Saturday Vigil: Livestream will be available Saturday at 4 PM
ALL MASSES ARE SUSPENDED UNTIL FURTHER NOTICE. This suspension also includes Stations of the Cross, Eucharistic Adoration and Confessions. We will continue to update you.
HOLY DAYS:
Vigil – 4 PM
Holy Day- 8 AM & 12 Noon
CONFESSIONS:
Wednesday at 7:00 PM