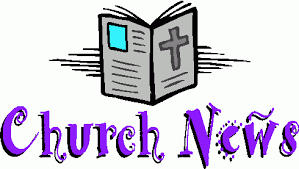 MASS BOOK
The 2020 Mass Book is open.
FOOD FOR THOSE IN NEED
Will be next weekend, December 7th & 8th . Please help those in need by bringing non-perishable food & place it in the vestibule.
AMBASSADORS OF CHRIST
We would like to congratulate the following students of St. James Regional Catholic School for being acknowledged for practicing the virtue of Respect for the month of October. They are: Bryan Arena, Ryan Jackson & Lana Moffo.
Eucharistic Adoration
Eucharistic Adoration will take place on Wednesdays, from 8:30AM to 3:00PM. The sign-up sheet is on the podium in front of St. Joseph.
Saint Madeline CYO Basketball signups:
For: Boys and Girls grades K thru 12 who are members of Saint Rose Parish When: signups will be after all Masses at Saint Madeline in the back of Church. Mass times are 4 pm on Saturday and 8:30 am, 11 am and 5 pm Sunday. Any questions, contact Walt Micka coachm5@verizon.net