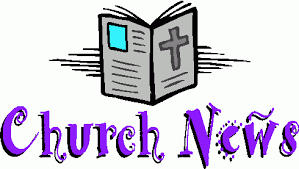 NEW PARISH APP
We are in the process of getting a new parish App.  Please keep an eye out in the bulletin, we will let you know when we have it up and running
MASS BOOK
The 2020 Mass Book is open.
CALENDARS
The 2020 Calendars are on all the tables in the church. Please take one.
FOOD FOR THOSE IN NEED
Will be collected the first weekend of each month . Please help those in need by bringing non-perishable food & place it in the vestibule.
AMBASSADORS OF CHRIST
We would like to congratulate the following students of St. James Regional Catholic School who are being honored for the virtue of Gratitude for the month of November.
Dylan Charles, Brynn O'Hara, Ali Heinly.
Eucharistic Adoration
Eucharistic Adoration will take place on Wednesdays, from 8:30AM to 3:00PM. The sign-up sheet is on the podium in front of St. Joseph.
MEMORIAL MASS FOR THE DECEASED FOR 2020
There is a Memorial Mass, for the deceased, every second Wednesday of the month for the whole year. The memorial list of deceased is posted in the bulletin this week. If you would like your loved ones, family members or friends to be listed again this year, please call the rectory to have them remain in for 2020.