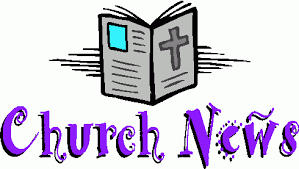 NEW PARISH APP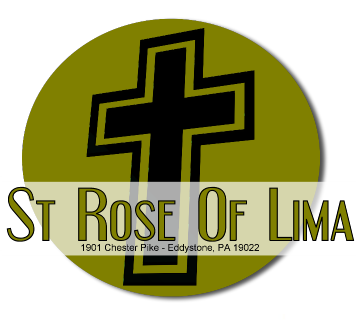 Look for our new Parish App on Google Play and in the Apple App Store. Just search St Rose of Lima.
OUR NEW FACEBOOK PAGE
We are proud to announce that we now have a facebook page. Here you can find up to the minute news and happenings at the church. To visit the page visit the link below or find our "Like us on Facebook" page on our websites home page. https://www.facebook.com/stroselimaeddy
WEEKLY CONTRIBUTIONS:
Dear Parishioner and Friends,
I hope you are all well and keeping safe and healthy during this crisis. As you know, every Catholic Church is sustained by their weekly contributions. Your generosity is what keeps us going in order to pay the bills and keep our church functioning. You have always been so generous and kind. We don't know at this time the duration of the crisis. Would you please consider our ONLINE GIVING as an option during this time of uncertainty? Also, if you prefer, you can mail in your weekly contribution or place them in the mailbox at the Parish Office. Remember, these are just suggestions. You are always in my thoughts and prayers. I want to thank you again for your kindness and generosity throughout the years. May the Lord continue to bless us and keep us safe. May Mary, our Mother, protect us from all harm. St. Rose of Lima, pray for us!
CHURCH HOURS
Our Church will be Open Mondays through Fridays from 9 AM to 12 PM for personal prayer and reflection.
Entrance to the Church is from the Parking Area ONLY.
DEACON LARRY SCHNEPP
Deacon Larry will be celebrating his final Mass at St. Rose of Lima Church on Sunday, June 6, 2021.
A MESSAGE FROM OUR OFFICE
Our Parish Office is closed to the Public. Call the Office if you need assistance.
CONFESSIONS
Are canceled until further notice.
DAILY MASS
Rev. Fr. Dominic Ishaq will be saying daily Mass beginning
at 8AM, Tuesdays thru Friday. Deacon Fred will have a communion service on Mondays.
EMAIL ADDRESSES
We are requesting emails from our parishioners & visitors. It is necessary to have your email to send you updates, information and notices. Please fill out the information at the bottom and place it in the collection basket or in our mailbox. We appreciate your cooperation.
FOOD FOR THOSE IN NEED
Will be collected the first weekend of each month . Please help those in need by bringing non-perishable food & place it in the vestibule.
EUCHARISTIC ADORATION
Eucharistic Adoration will take place on Wednesdays, from 8:30AM to 3:00PM. The sign-up sheet is on the podium in front of St. Joseph.