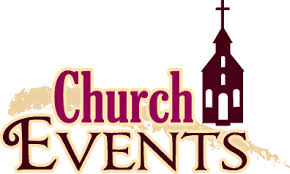 SATURDAY VIGIL:
Livestream will be available Saturday at 4 PM
4PM LIVE STREAM RECORDED FOR FUTURE VIEWING FOR YOUR CONVENIENCE.
DAILY MASS
Rev. Fr. Dominic Ishaq JCD will be saying daily Mass beginning
December 1st at 8AM, Tuesdays thru Friday. Deacon Fred will have a communion service on Mondays.
CONFESSION
Are canceled until further notice.
BEREAVEMENT MINISTRY
Meeting are on Tuesdays @ 7PM in the Parish Hall.
October 27 ~ November 24 ~ December 15 ~ January 26 ~ February 23 ~ March 23 ~ April 20.