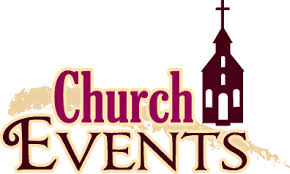 SATURDAY VIGIL:
Livestream will be available Saturday at 4 PM
4PM LIVE STREAM RECORDED FOR FUTURE VIEWING FOR YOUR CONVENIENCE.
THANKSGIVING MASS
There will be a 9AM Thanksgiving Mass on
Thursday, November 26.
DAILY MASS
Fr. Canavan will be saying daily Mass beginning
October 20th at 8AM, Tuesdays thru Friday. Deacon Fred will have a communion service on Mondays.
CONFESSION
Are canceled until further notice.
BEREAVEMENT MINISTRY
Meeting are on Tuesdays @ 7PM in the Parish Hall.
October 27 ~ November 24 ~ December 15 ~ January 26 ~ February 23 ~ March 23 ~ April 20.