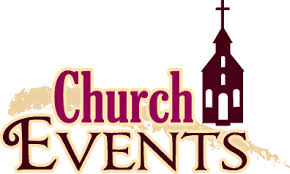 ST. ROSE OF LIMA CALENDAR OF EVENTS FOR 2023
Christmas Mass Schedule 2023
Fourth Sunday of Advent December 23-24: 4:30pm Sat, 7:30 and 11:00am
Christmas Eve: 4:00 pm
Midnight Mass
Christmas Morning: 7:30am and 11:00am
LITTLE CHURCH each Sunday. Please drop your children off at 10:00 a.m. in the Church Basement (Hall). Little Church is for children 4 years of age and younger and for your parents going on the 10:15 a.m. mass. Questions, please call the Church Office.
Bingo – Next Bingo is on December 14th. Bingo will be on every other Thursday from 5:30 p.m. to 8:30 p.m. in the Church Hall.
Baptism – The Sacrament of Baptism is celebrated on the First and Third Sundays of each month at 1:00pm. Please call the parish office to register. Letters of Eligibility for Catholic Godparents are due one week prior to the Baptism.
Mass Intentions – To arrange for mass intentions, please call The parish office and speak with one of the Staff. Thank you
2023 Mass Book Opening – If you would like to arrange for Masses for your loved ones, please stop into the office or call. You can also complete the enclosed Mass Sheet and return it (either in the Parish Drop Slot or in the Collection Basket).