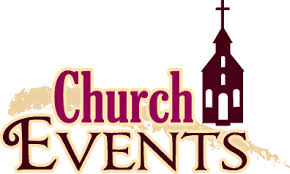 BEREAVEMENT GROUP
Next meeting, Monday, December 9th in the hall
At 7PM. Join us as we take time to allow God into our grief.
CHRISTMAS CAROLING PLANS
ALL ARE INVITED: Come join us in spreading cheer to our sick and homebound & together we can celebrate Jesus' birthday. Not only will this be fun, but you get to be a part of the true spirit of Christmas. Saturday, December 21st with a rain date of December 22nd – 6 to 8PM. We will meet in the church parking lot and drive our cars to the locations. For more information please call Sophie 610-874-4257.
EUCHARISTIC ADORATION
Eucharistic Adoration will take place on Wednesdays, from 8:30 to 3:00PM. The sign-up sheet is on the podium in front of St. Joseph.