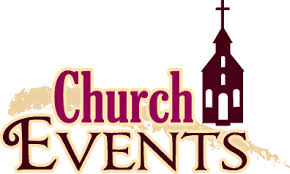 SATURDAY VIGIL:
Livestream will be available Saturday at 4 PM
4PM LIVE STREAM RECORDED FOR FUTURE VIEWING FOR YOUR CONVENIENCE.
PANCAKE BREAKFAST
The Father's Day breakfast is on June 20th, 2021 from 8:15 (after 7:30 mass)  until after noon mass.   We are serving pancakes and sausages, eggs ( scrambled or omelet)  coffee, tea, and juices. 
DAILY MASS
Rev. Fr. Dominic Ishaq JCD will be saying daily Mass beginning
at 8AM, Tuesdays thru Friday. Deacon Fred will have a communion service on Mondays.
BIBLE STUDY
Beginning Thursday, May 20th, and all Thursdays following, from 7 to 8PM, Fr. Dominic will be conducting
a Bible Study in the parish hall. All are welcome, please call the parish office and bring your Bible.
CONFESSION
Are canceled until further notice.