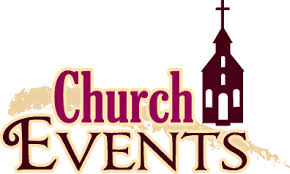 ST. ROSE OF LIMA CALENDAR OF EVENTS FOR 2023
LITTLE CHURCH each Sunday. Please drop your children off at 10:00 a.m. in the Church Basement (Hall). Little Church is for children 4 years of age and younger and for your parents going on the 10:15 a.m. mass. Questions, please call the Church Office.
BINGO Next Bingo will be on Thursday February 9th and will be on every other Thursday from 5:30 p.m. to 9:00 p.m. in the Church Hall.
R.C.I.A: Each Monday, at 7:00 pm in Parish Hall with Sr. Katie
2023 Mass Book Opening, If you would like to arrange for Masses for your loved ones, please stop into the office or call. You can also complete the enclosed Mass Sheet and return it (either in the Parish Drop Slot or in the Collection Basket).
PREP CLASSES Every Wednesday at 3:00pm in Parish Hall
Our 2022 Liturgical Calendar is now open for mass intentions. Please contact the Church Office at 610 876-6170 to reserve Masses.
MEN'S SPIRTUALITY GROUP – Please call the Church Office if you are interested in joining this group
We will have Bible Class in the Church Hall, every Thursday beginning at 7:00 p.m. All are welcome to join us.