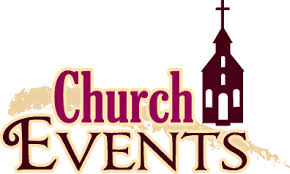 HOLY WEEK SERVICES
Holy Thursday – 4PM-Live Stream
Good Friday – 3PM-Live Stream
Holy Saturday–4PM Vigil-Live Stream
Easter Sunday-10:15AM-Live Stream
These services will be recorded for future viewing.
LENTEN ACTIVITIES
Stations of the Cross-Fridays 7PM
Eucharistic Adoration-Wednesdays, 8:30-3:30
Confession-Wednesdays, 7PM
Daily Rosary-After 8AM Mass during Lent.
EUCHARISTIC ADORATION
Eucharistic Adoration will take place on Wednesdays, from 8:30 to 3:00PM. The sign-up sheet is on the podium in front of St. Joseph.