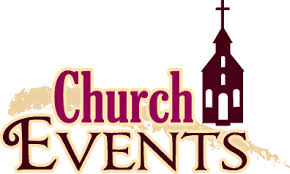 BEREAVEMENT GROUP
Next meeting, Monday, March 9th in the hall
At 7PM. Join us as we take time to allow God into our grief.
ASH WEDNESDAY SERVICES-FEBRUARY 26TH
Ash Wednesday Services will be at 6AM & 4PM.
4PM will include the PREP children. Masses will be at 8AM, 12 Noon & 7PM.
MENS RETREAT
Friday, Feb. 21st 5PM to Sunday, Feb. 23rd 12 noon. Malvern Retreat House. Call Paul Trosino
(610-876-3796).  If you need a ride, he will get you there.
EUCHARISTIC ADORATION
Eucharistic Adoration will take place on Wednesdays, from 8:30 to 3:00PM. The sign-up sheet is on the podium in front of St. Joseph.