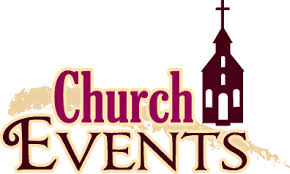 BEREAVEMENT GROUP
Next meeting, Monday, October 15th in the hall
At 7PM. Join us as we take time to allow God into our grief.
Next meeting, Monday, October 14th 11AM in the hall.
FRIDAY, NOVEMBER 1ST ALL SAINTS DAY ~ MASS TIMES:
It is a day we honor all the Saints. All Catholics are obliged to attend Mass. Mass times: 8AM, 12 Noon & 7PM.
VOLUNTEER DINNER
Volunteer dinner Tuesday, November 12th, 2019.
Invitations to follow.
EUCHARISTIC ADORATION
Eucharistic Adoration will take place on Wednesdays, from 8:30 to 3:00PM. The sign-up sheet is on the podium in front of St. Joseph.