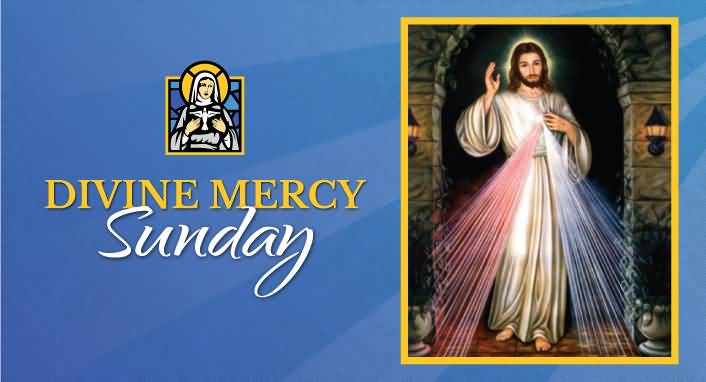 On April 30, 2000, Pope John Paul II designated the Sunday after Easter as the Sunday of Divine Mercy. This designation came at the behest of Sr. Maria Faustina Kowalska, a Polish nun who died in 1938, at the age of 33. Sr. Faustina spent the last years of her life conversing with our Lord Jesus Christ, who instructed her to make known to the world His infinite mercy and His desire for us to receive it. Our Lord asked Sr. Faustina to have an image painted, which she did, and it has become what we know as the Image of Divine Mercy. Jesus told Sr. Faustina that any soul that venerates the image shall not perish. Jesus also offered this to Sr. Faustina, that every day at 3 p.m. the hour of great mercy begins, and "…in this hour you can obtain everything for yourself and for others…".
Sr. Faustina's conversations were recorded in her diary, at Jesus' request, who referred to her as 'my secretary of Divine Mercy'. The Diary was first published in 1981. Sr. Faustina was canonized on April 30, 2000.
Our church, St. Rose of Lima, will be open every day from 3 p.m. to 4 p.m. beginning Monday, April 18, through April 22, the Sunday of Divine Mercy. Please stop in, if only for a moment, to offer your prayers to our Lord Jesus Christ. The Image of Divine Mercy will be on the altar.
Thank you.