Dear Parishioners and Friends,
First, I hope everyone is doing well and keeping safe.
I want to thank you so much for your cooperation. Things have been running smoothly. It is tough getting adjusted to all this new behavior. Keep up the GOOD WORK! I know that these rules and regulations/guidelines are not easy. And if you are frustrated by all that is happening, I just want you to know that it is totally normal. I feel that way too. It's all part of our being human nothing else. You are all stronger than you think. Many people have shared their frustrations and sufferings with me. Let us continue to pray for each other, love one another, and help each other through this crisis.
I feel at times as though I am the COVID-19 COP! And you may see me frustrated too at times. Please understand that it is nothing personal. I just want to make sure that everyone is safe at St. Rose of Lima and that we are doing all we can to mitigate the spread of infection.
Here are some updates!
We will be using a new system for cleaning, sanitizing, and disinfecting.
Delco Cleaners, LLC, is the cleaning company that will be handling all this.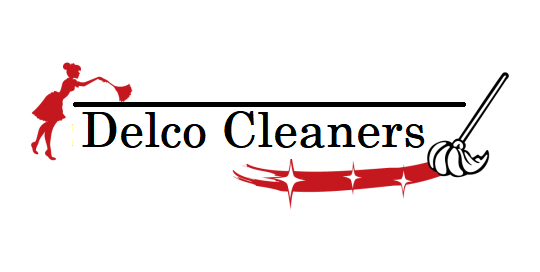 They will be fogging the church every two weeks. This is an excellent system. The disinfection process lasts for two weeks. He has been hired to disinfect many medical buildings.
Delco Cleaners and his staff will come in and check with an ultraviolet light periodically within the 2-week period. This equipment will make sure that everything is safe during this two-week period.
The cost of this process is less than a case of the disinfectant we now use.
It also means that there will be no need for volunteers to disinfect the church manually after each mass or funeral.
Updates On Our Priests and Deacons
FATHER TONY BURRASCANO
With sincere congratulations and best wishes, Father Tony Burrascano OSA will be moving to a new assignment in Richland, New Jersey. He is going to serve as Campus Minister at the Augustinian Preparatory School in Richland. Although I wish him all happiness, blessings and success, I am devastated by this news of him no longer being with us. And, I know that all of you are or will be too. Not only was Father Tony a great help to me and our parish, but his priestly life and commitment was a blessing for us. He enriched us with his spiritually and we are truly grateful.
However, there is a glimmer of hope. Currently, he is working on the possibility of still helping us. Father Tony is going to notify me as soon as he can. I will keep you posted. If he does leave it would be sometime around July 18th or July 26th. Lets pray for him on his new assignment. Father Tony, our love and prayers are with you! WE LOVE YOU, FATHER TONY!
FATHER OULDS
Father Oulds is doing well, being healthy and staying safe. I miss him so much and i know that all of you do! However, Father is unable to help us in July and possibly further because the Villa where he lives is quarantined so that he and the other residents will not succumb to the spread of infection. He has been asked with the other residents not go out until the medical personnel approve. WE LOVE YOU AND MISS YOU, FATHER OULDS
FATHER MARTINEZ, OSA
Because of the potential spread of the virus and his age being a risk factor, Father Martinez is unable to celebrate Mass for us currently. We miss you Father Martinez. Hopefully, he will be back with us soon! WE LOVE AND MISS YOU, FATHER MARTINEZ!
DEACON ANTHONY
With sadness, I must inform you that Deacon Anthony has resigned and is no longer with us. Deacon Anthony and his wife have moved to South Carolina. Deacon Anthony is retiring from his business and he and his wife wanted and needed a healthier environment. Thank you, Deacon, for all your years of dedication. Your wonderful personality, homilies and spirituality will never be forgotten. The parish and I wish you and your wife all the best and many blessings. It will not be the same with out you. I will deeply miss you. All our Love and Prayers! WE LOVE AND MISS YOU, DEACON ANTHONY!
As you can see my friends, there has been a lot going on behind the scenes. I wanted to inform you to be aware of what is happening at St. Rose. Also, these changes may have an effect on us as a parish in the future. Hopefully they will not. I am investigating and exploring various options.
With three priests possibly unavailable at this time, we may have to adjust the schedule again during the Green Phase. This DOES NOT mean that we are changing the schedule permanently. As of now, we average only 40-50 people in attendance during this pandemic. And, many are viewing on Live Stream. This might be a good time to adjust until things fully recover. We will see. I will keep you updated. I really do not want to adjust the schedule but it may be a necessity until the the threat of this virus is over and things go fully back to normal. Most likely I will be covering for all the priests that cannot be available at this time until I find some ideas and solutions. The number of our priests and religious, as you know, are not like they were in the past.
I am so grateful that Father Calabro, Father Ben and Father Domenic will still be available for help on the weekends and other possibilities. And even though Deacon Larry has officially retired from his employment, he has graciously offered to continue to help us in his ministry at St. Rose of Lima. I am truly grateful to him for this and for all of his dedications and service throughout the years. THANK YOU, DEACON LARRY! WE LOVE YOU!
Thank you for your kindness and understanding in this matter. Therefore you see, my frustrations do not only originate from the virus. It will all work out. I will keep you posted.
CONTRIBUTIONS/COLLECTIONS
I want to take the time to THANK YOU so much for your generosity and kindness. The collections and gifts to the parish have been so greatly appreciated. I am truly grateful for all you do. And, again, I am humbled by the support you have given me and our parish. We have been paying our bills and doing what we need to do to continue being the wonderful parish community that we are. And, that is all because of you dedication, commitment and love for St. Rose of Lima Parish and the Catholic Church. I will continue to update you. Spread this message to all those who are not enrolled in Flock Note.
All my best wishes, love, and prayers,
Fr. Dominic Ishaq JCD
 Parochial Administrator, St. Rose of Lima