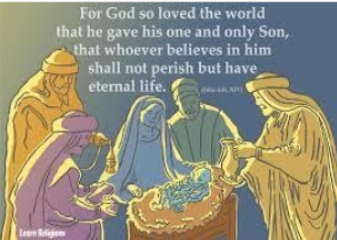 On behalf of the staff, Sr. Katie, Deacon Ryan, and me. We all are very grateful for your wonderful and generous offerings, donations, and volunteer service to St. Rose of Lima Church. As you know we have some financial problems due to the pandemic situation, but you were very faithful, committed, and dedicated during this situation also, we really appreciate you. This shows your great sacrifice and love for your parish and people. Without your active participation and financial support, we cannot run our Church. Please continue by helping and supporting the parish.
Since this is a time of Christmas, when we remember that we have a greater purpose in the world to love God and to prepare ourselves for the coming of the Lord in our own hearts, homes, families and in the Church community. It is a time to exchange our gifts of prayers, appreciations, thanks, and blessings.
May Mary, the mother of the Redeemer, whom our God of Boundless Love Chose to the Bearer of the Word, to bring you God's peace, joy, and Love in your lives! We wish you all Merry Christmas and Happy New Year 2022.
Sincerely yours!
Fr. Dominic Ishaq JCD
Sr. Katie, Deacon Ryan and Staff